DO I NEED A SLEEP SUPPLEMENT?
Recent research indicates that sleep disorders are on the rise and that an estimated 46% of Filipinos do not get enough sleep, while 32% sleep less than six hours per day.
(Source: 2016 Healthy Living Index Survey; https://www.philips.com.ph).
Many sufferers of this condition don't even know that sleeplessness is a problem.
It's a good thing that there are reliable over-the-counter sleep-aids like Sleepasil that can help give your body its much-deserved rest at the end of the day.
If you have trouble sleeping at night, answer the questions below to check if you are indeed suffering from a sleeping disorder.
Do you lie awake in bed for half an hour or more before you finally fall asleep?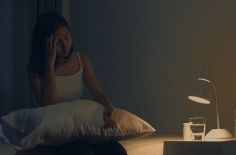 Do you frequently wake up during the night for no apparent reason?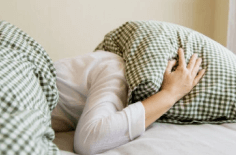 Do you find that getting out of bed in the morning seems so difficult and more like a chore rather than a fresh new start?
Do you constantly feel groggy or sleepy during the course of the day?
Do you experience difficulties in concentrating on and performing tasks at work?
If you answered yes to most of these questions, it may be worth learning more about Sleepasil and how it may help you. For more serious sleeping problems, please consult a physician.

Organica Nutrition, Inc.
59 Labo Street, Sta. Mesa Heights,
Quezon City, Philippines
Phone:
(02) 8559-1405 / 0917-119-1767